Andrea Pirlo says that he is no longer needed for Italy
Submitted by
content
on Tue, 11/29/2016 - 11:29
Andrea Pirlo has recently released a statement where he said that his time on the Italian national football team is over and it actually has been over for some time, one of the reasons of this is because of his decision to join the MLS and perform in the American League which isn't as competitive as top European Leagues such as: Premier League, Serie A, La Liga and Bundesliga just to name a few.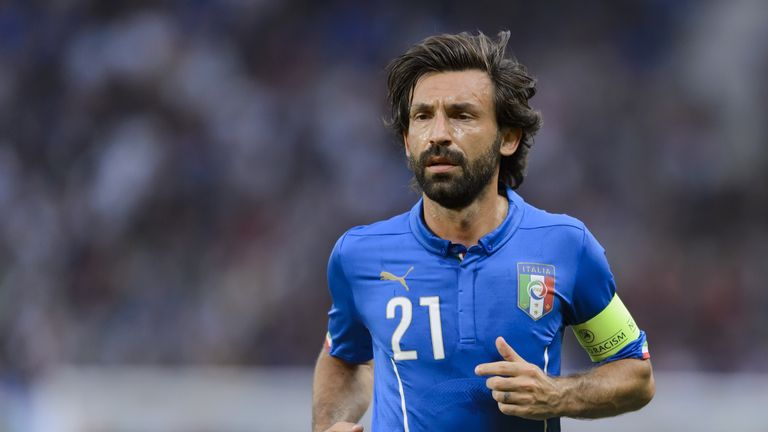 The Italian national football team has recently been competing with other national sides and after having battled against: Israel, Spain and Macedonia, Italy are currently positioned at the 2nd spot of group G with 7 points which is the same amount as Spain but the Spanish side have a slight advantage with a better goal difference ratio.
Andrea Pirlo was not called up for any of those matches and the veteran midfielder said that he is no longer needed and that even though there is no other player like him in Europe and even with his serious desire to represent Italy and wear the jersey once again, it's something that is just not going to happen.

'' I do miss the Nazionale but I knew that I would. Even just sitting in front of the TV, you feel the adrenaline and realize how much it affects you. I don't think Italy needs me, as they are doing very well and will do even better, you'll see''
''In Europe I don't really see players who are like me. Maybe that's fortunate, as I'd be a bit sad. Of course, I would've liked to be called up and play for the Nazionale but in my mind it was far more of an I'd like that' as opposed to 'it'd be the right thing to do'' New York City FC's Andrea Pirlo said.