Christian Abbiati retires as Ac.Milan finished the season on a disappointing note
Submitted by
content
on Wed, 06/22/2016 - 06:32
Christian Abbiati spent 15 seasons performing with Ac.Milan and at the age of 38, he has hang up gloves as the veteran shot-stopper opted to retire in what has been a fairly underwhelming season for Ac.Milan as they lost against As.Roma in the last league match of the season and failed to snatch a Europa League spot.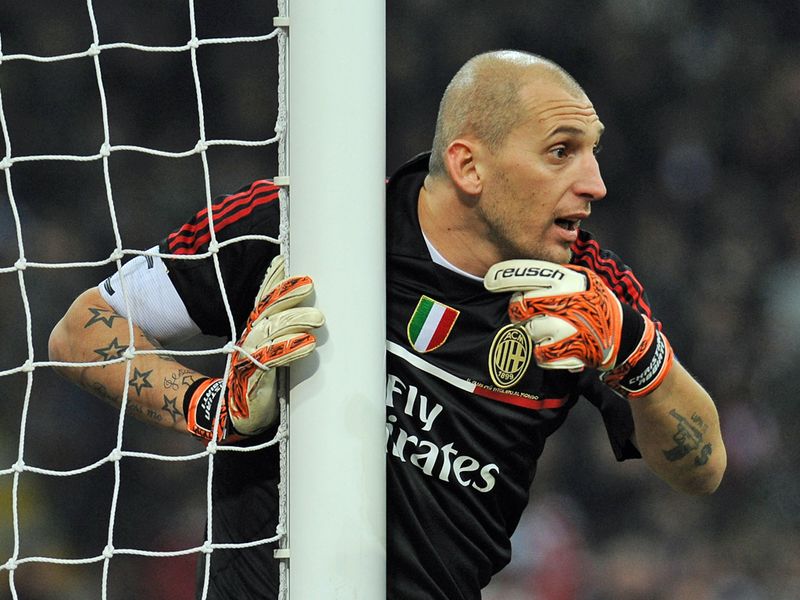 "I thought I would get more emotional, but I kept it all in. I will keep thanking the fans, the club, President Silvio Berlusconi and Adriano Galliani for the rest of my life for all the wonderful moments I have enjoyed. With a host of great stars, we won everything. It's a shame to say goodbye after a defeat like this. I wanted to thank the fans who waited to say goodbye to me" AC Milan's Christian Abbiati said after As.Roma defeated Ac.Milan on their last league match.
As you can see on the winner gutscheincode website, Ac.Milan finished the season in the 7th spot of the Italian League, Serie A which isn't enough for them to snatch a Europa League position for the upcoming season. The President of Ac.Milan, Silvio Berlusconi has been receiving a lot of hate from the supporters of the Italian club as the fans did not agree with Berlusconi's decision to sack SinisaMihajlovic on April 12 and replacing him with the former youth-team coach Cristian Brocchi.
At the time of being selected as the successor of Sinisa Mihajlovic,Cristian Brocchi did not have experience in coaching a well renowned club such as Ac.Milan.
This season has been extremely disappointing for Ac.Milan considering that the initial objective of Silvio Berlusconi was to snatch a Champions League spot and are struggling to even claim consistent victories and appear to be at a lost in the pitch with no clear leader and an inexperienced manager who has never managed a top club such as Ac.Milan.