Europe is been void of football activity for the past month
Submitted by
content
on Tue, 05/12/2020 - 11:33
There are discussions going on when to resume the league. Italian Soccer Federation has decided to resume the league at the beginning of May. Italian league's Serie A had their last match on March 9 when Sassuolo won the match against Brescia for three against none. The country for the past 6 weeks is absent of football league due to coronavirus.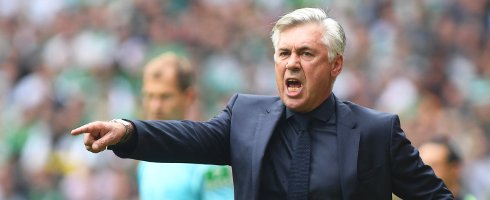 There has not been any sort of conclusion on when the league will resume. The clubs and Federation have been constantly bickering about the resumption of the league. As per the new news reports, the Italian soccer Federation has decided to restart the league as soon as possible.
In the press release, they have developed a protocol on certain principles that should be followed by the team and the staff of the club. The team members and the staff will be constantly checked upon to make sure their health status is negative to coronavirus. The league will restart on May 4 and till the end of May or start of June the audience will be absent.
The player's blood sample would be frequently checked upon and social distancing will also be ensured. They will be given separate shower stalls and also will be prohibited any sort of contact during meals time or in the gym. The protocols sent to both health and sports minister of the country. There were several criticisms against the protocol and resumption of football activity in Italy.
Giovanni Malago, president of Italian Olympic committee said that the plan was unconvincing and it contains many faults and precise ideas to protect the players and it's the staff.
Gravina, president of Italian football federation, was not happy with the comment and said people who criticize the restart of the league doesn't love football or Italy. He is confident of his decision and will not leave the league without finishing it off.
"I say it once and for all: the championship must be completed, there's time. Our entire system would benefit from us restarting," said Gravina.