The Italian Job: Is Conte Set to Say Spectacular Arrivederci to Chelsea?
Submitted by
isport
on Thu, 10/12/2017 - 07:22
In football's own Garden of Eden, nothing ever seems to stay rosy for long. Less than six months after making history with his Chelsea side, Antonio Conte is being linked with a move away from London.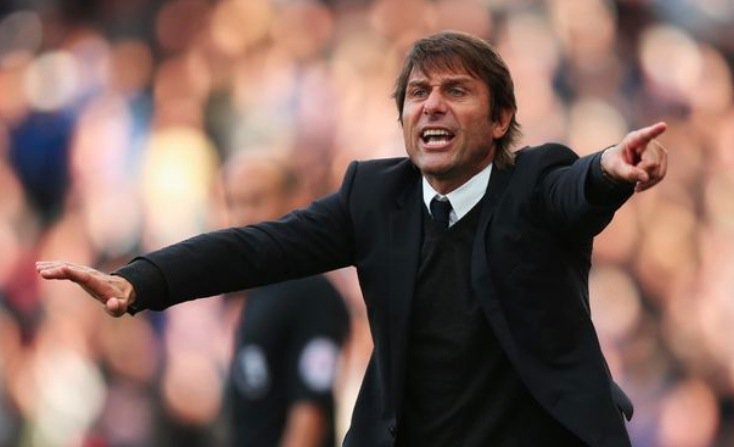 The 48-year-old is being touted for a return to the Italian national team ahead of the World Cup in 2018 – assuming they win their play-off match, that is, after being resoundingly outpointed by Spain in their qualification group.
The Italian Football Federation is widely known to be frustrated by the performances of the side under the stewardship of Gian Pero Ventura, Conte's replacement, and despite anger at the manner in which Conte announced his move to Chelsea ahead of Euro 2016, it is believed that key figures in the set-up are willing to let bygones be bygones and reinstate the popular former leader.
Why on earth would Conte want to leave the Stamford Bridge hotseat, though? He brought them the Premier League title in his first full season in charge; changing the face of English football along the way with his 3-4-3 system that has since been copied by the likes of Tottenham and Arsenal.
But the pull of a return home is often a factor in football for both players and managers, and the Italian's love of his homeland is well documented. "I have nostalgia for Italy," he said in the summer. "Once I have had some more nice experiences I will return to Italy, for sure. I don't know when, but the goal is to do that."
This term, Conte has a free run at things with fairly low expectations. Chelsea have been wholly outspent in the transfer window by both Manchester clubs and Liverpool, and are likely to be outgunned on the pitch by that trio as well. The Blues, who were second favourites pre-season to take the title, have now drifted to around 10/1 and are more attractive as a free bonus bet rather than a straight punt that involves spending actual funds. So, a top four finish, plus a decent run in the Champions League, are all that is expected from him.
But the Italian unexpectedly refused to extend his three-year deal in the summer, and the insinuation is that he will not stay in London any longer than his current contract, which runs out in the summer of 2019.
Conte has been quite public with his frustration regarding Roman Abramovich's lack of spending on new players, and he could only watch on as first Manchester United and then City outbid the Russian oligarch for his targets Romelu Lukaku and Danilo. Abramovich has, in recent times, moved the goalposts as far as new signings are concerned, with power taken away from his manager and handed to his 'eyes and ears' at the club: chairman Bruce Buck, director of football Michael Emenalo and director Marina Granovskaia.
And of course, all of the above assumes that Conte will be able to decide when he leaves on his own terms. As we know, Abramovich is no stranger to pulling the trigger on his managers even when things are seemingly going well….
The Blame Game
Just ask Claudio Ranieri about Abramovich's penchant for a 'surprise' sacking. He had been brought to Chelsea by the previous regime in an attempt to sex up the Blues in September 2000, and while he took his time the Italian finally delivered on his promise in 2003/04 by guiding the Londoners to second place in the Premier League and the semi-finals of the Champions League.
That would be good enough to secure the Italian a new contract, you might think. But not a bit of it: Abramovich, less than a year after taking the helm at the club, sacked Ranieri in a move that did not exactly go down well with supporters. Welcome to Chelsea, Roman, make yourself at home.
Ironically, his next appointment was probably his best – Ranieri was just a distant memory as Jose Mourinho, the Special One, swept through English football like a knife through butter. He landed consecutive league titles, the FA Cup and League Cup double, and guided his side to a pair of Champions League semi-finals.
But as Abramovich had already proven in his short stint at the club, he was not prepared to accept second best. With Chelsea still devoid of success on the continent, Mourinho was moved on – did he jump or was he pushed? – at the start of the 2007/08 campaign.
Next in the hotseat was Avram Grant, and while the Israeli would not look particularly fetching in a dress he was very much the bridesmaid, rather than the bride, in his one season in charge at the club. He guided the Blues to second place in the Premier League and to the finals of the League Cup and Champions League – losing both. It was very nearly a season of ultimate glory for Chelsea, but as we now know Abramovich is not a man for whom 'nearly' is a word of any meaning.
Grant was out and Felipe Luiz Scolari was in, ready to finally bring European success to Chelsea in 2008/09. But the Brazilian lasted less than a year – ousted as fortunes faded quicker than his suntan in the bleak English winter. In came Guus Hiddink on a temporary basis, and he led the team to third place in the Premier League and yet another Champions League semi-final.
The theme continues with Carlo Ancelotti (July 2009-May 2011), who delivered domestic glory but not continental silverware, and Andre Vilas-Boas, who like Scolari had less than a year in the job before Abramovich's worm turned. It will be no comfort to the Portuguese manager knowing that Roberto Di Matteo, his temporary successor, delivered the Champions League trophy that the Russian owner so craved.
In the five years since, Di Matteo, Rafa Benitez, Mourinho (again) and Hiddink have all entered through the revolving door and exited via it again shortly thereafter. Of all Abramovich's permanent appointments, the longest lasting was Mourinho's first stint at three full seasons, while the shortest was Di Matteo at just four months.
The average length of time a permanent manager has served at Chelsea under Abramovich? 15 months….the exact timeframe that Conte has served so far. With the Blues dropping home points against Arsenal and Manchester City of late, you wonder if the Russian's trigger finger might soon be getting itchy once again.