CHIELLINI ENDS INTERNATIONAL CAREER IN DEFEAT
Submitted by
content
on Fri, 06/17/2022 - 13:31
Giorgio Chiellini ended his international career in defeat after two-time world champions Argentina thrashed Italy 3-0 in the Finnalisimawhich is contested between Copa America winners and European Championship winners.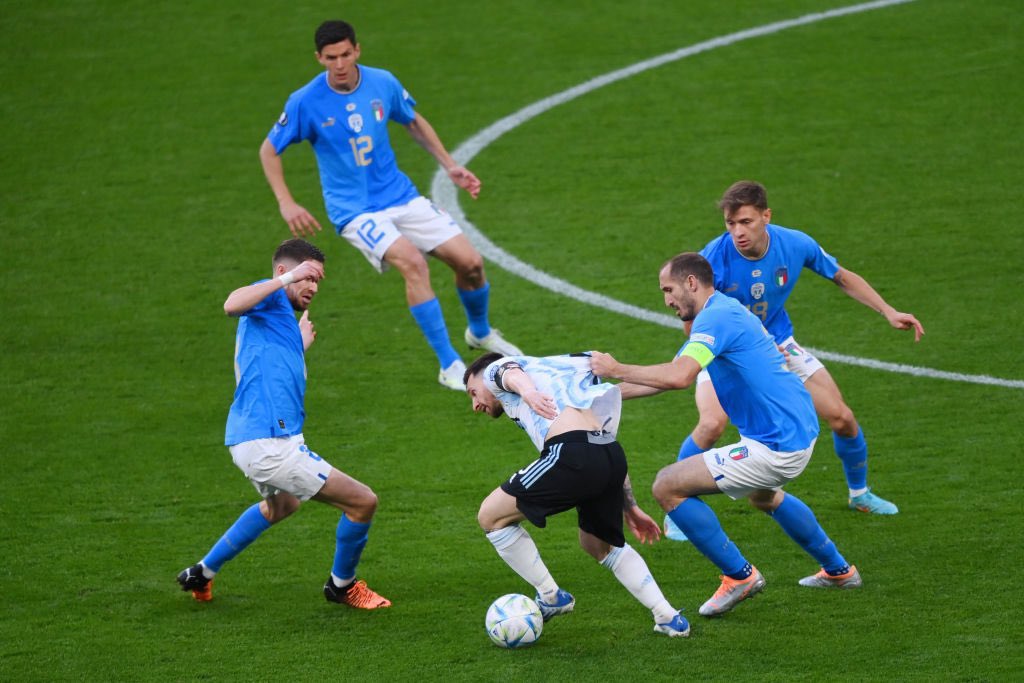 Argentina qualified to play in the Finnalisima after beating arch rivals Brazil 1-0 in the latest Copa America tournament last summer. Angel Di Maria scored the only goal of the game in the first half to give Argentina their first major title for almost three decades. It took the Argentines 28 years to end their trophy drought.
Italian football was in a bad place when Roberto Mancini took charge of the senior national team. He then masterminded an unbeaten run that culminated in the Euro 2020 title last summer. The Italians won their second Euro title by beating England during the penalty shootout after the two teams could not be separated at the end of normal time and extra time.
Chiellini is an Italian football icon who has been at Juventus for several seasons. It has been confirmed that he would leave Juventus this season and a free transfer deal has already been agreed with Los Angeles FC (LAFC). He played his last game for Italy during the Finnalisima clash with Argentina at the iconic Wembley Stadium on Wednesday. He made his 117th and final cap for the Italian senior national team during the game which ended in further disappointment. Italian football suffered further disappointment during the Argentina game after they failed to qualify for the World Cup for the second successive time.
For the Finnalisima, Inter Milan striker Lautaro Martinez scored the first goal of the match just before the half hour mark off the assist from the great Lionel Messi. Angel Di Maria added a second goal in first half added time before Paolo Dybala wrapped up the win off the bench in second half added time.