ITALIANO PENS NEW FIORENTINA DEAL
Submitted by
content
on Thu, 07/14/2022 - 17:15
Fiorentina manager Vicenzo Italiano has put pen to paper on a new deal at the Italian football club. The news of the new contract for Italiano was revealed by the Italian football outfit on Wednesday. It was revealed that Italiano has put pen to paper on a new contract till the end of the 2023/24 season with the option of an extra year.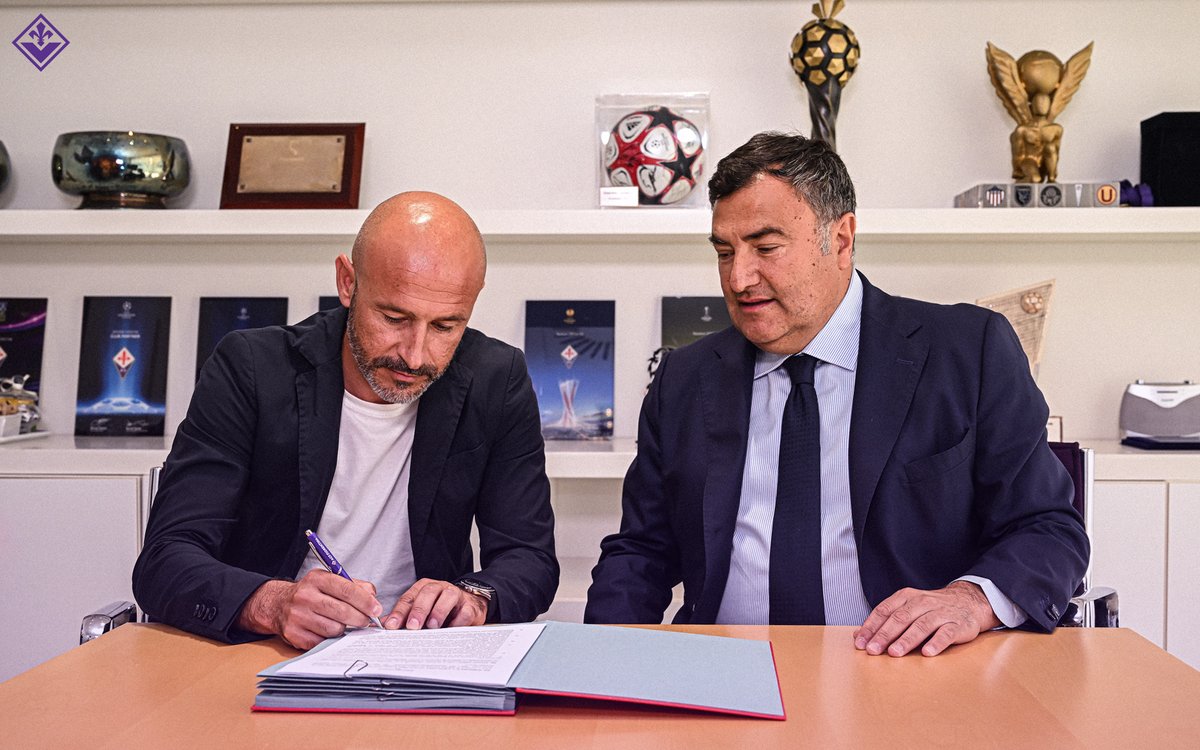 Italiano has been rewarded for an impressive first season at the club following his arrival last summer. The abrupt exit of Gennaro Gattuso led to his appointment as the Fiorentina manager and he never looked back since then as he led the Italian football outfit to qualify for European football for the first time in five years. Italiano led Fiorentina to European qualification for the first time in 2017 after finishing in seventh spot at the end of the final Italian Serie A as far as the latest league campaign is concerned.
Earlier in the year, there were rumours of tension between Italiano and Fiorentina that could lead to the exit of the manager, but it looks like calmness has returned between the parties involved.
A statement from Fiorentina revealed the new contract for Italiano and his coaching staff. It was stated that the contract extension is until 2024 with the option to take it to 2025. His previous contract was scheduled to expire at the end of the upcoming season (2022/23 season). Also, the financial terms of the new contract have been improved in comparison with the previous contract.
The Fiorentina statement outlined the achievements from the debut season under Italiano following his arrival at the club in June 2021. The Club reached the Coppa Italia semifinals in addition to getting a spot in the UEFA Europa Conference League thanks to seventh spot on the league standings. The club's president Rocco Commisso congratulated Italiano and his coaching staff as he wished them success and happiness for the future.