JUVENTUS: POGBA MIGHT MISS WORLD CUP
Submitted by
content
on Thu, 08/11/2022 - 07:58
New Juventus signing Paul Pogba is a big doubt for the World Cup tournament on Qatari soil later this year after he sustained a knee injury during a training session in Los Angeles while his Italian football club were on a tour of the United States (US).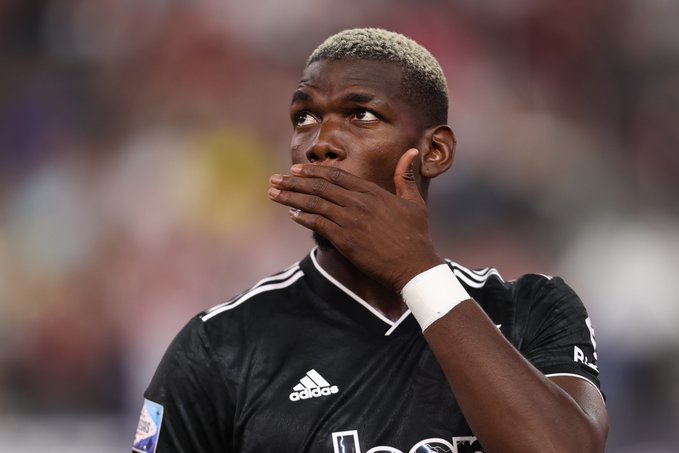 Juventus officials fear that Pogba might need to go under the knife to solve the issue. The Frenchman is expected to see a specialist to decide on the treatment for the knee problem.
Pogba has been diagnosed with the lesion of the lateral meniscus in his right knee. He sustained the injury last week. The initial plan was for him to have a surgery in the United States (US), but the plan has since being changed with the midfielder flown back to Italy on Wednesday.
Italian football media outlets such as Corrieredello Sport and La Gazzettadello Sport have reported on the Pogba injury in recent days. It was revealed that there are two approaches to take to get rid of the injury and that one of the two approaches means that Pogba won't be part of the France squad to defend their World Cup title in Qatar.
The first of the two approaches is to remove a piece of the meniscus in his right knee and it will keep him out of action for 40 to 60 days. This type of approach is generally more suited to younger players as it has the ability to affect the mobility of the knee. The other approach to get rid of the injury is to suture the lesion, but this could keep Pogba out of action for four to five months thus putting his quest to represent France at the World Cup later this year in serious doubt.
Pogba wants to have consultations with an orthopaedic specialist and France medical staff before arriving at a decision.
Frenchman Pogba returned to Italian football side Juventus for his second spell at the club this summer as a free agent on the back of his second Manchester United spell.