Pjanic Will Be Happy At Barcelona Says Sarri
Submitted by
content
on Fri, 08/21/2020 - 14:45
Juventus manager Maurizio Sarri has said that Miralem Pjanic will be happy to have a move secured to Barcelona and at the same time he expects him to be focused with Juventus till the current season ends.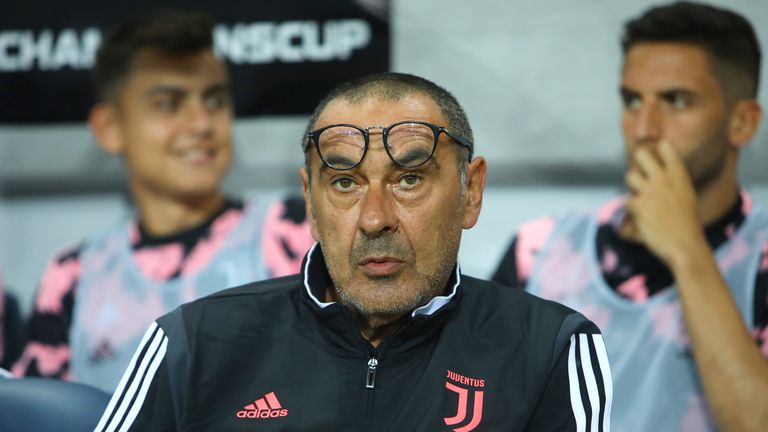 On Monday, Barcelona confirmed that Arthur Melo will be transferred to the Italian side for €72 million while Pjanic will be coming over to the Spanish side. Sarri has also expressed his wish to have Pjanic with then even after the end of the current season.
Sarri spoke to the media before the official confirmation of Arthur's deal where he praised Pjanic on his ability and potential. He said that the player will be happy to end his career at a great club like Barcelona. He is a very intelligent and serious person and Sarri will be peaceful of his decision to join Barca as the player will be happy.
Juve boss said that they should be focusing on the season while the summer transfer window is two months away. There are many important matches that need to be played. He wants all the transfer talks to be put aside and focus on the current season. The club will be studying the game of Arthur to understand him.
Meanwhile, Barcelona head coach Quique Seiten has included Arthur in the match against Atletico Madrid on Tuesday and he had put aside all the news regarding the transfer talk. He told the media he doesn't have any doubts on the player's dedication to the team and he is the player of Barcelona till the end of the current season.
"He will dedicate himself fully to achieving the objectives. I have no doubts about him. He has said that he will be in the best conditions. I'll decide if he plays more or less," said Sarri.
Barca and Juve are both looking forward to ending the season with titles.